I'm so sorry.  This ebook bundle has ended. To be the first to know about other upcoming bundles and fabulous deals, click here.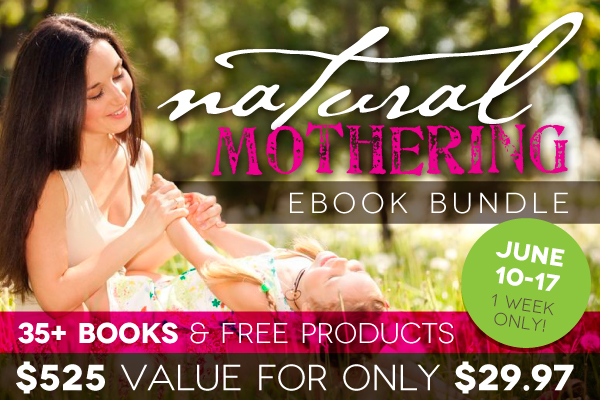 Disclaimer:  This blog uses affiliate links.  If you choose to purchase the Natural Mothering Ebook bundle I would very much appreciate it if you would use the links found on this page.  When you do so, our farm receives a commission which is an important part of our family's income and allows us to continue bringing you great online content and to continue farming.  Thank you so much for your support!
Have you ever wished motherhood came with a manual?
Whether motherhood makes you feel overwhelmed or whether you feel like you've found your stride as a mother, a group of several natural-living bloggers have come together to help you be the best mother to your children that you can be. We can also help you deal with infertility and prepare you for giving birth confidently and joyfully.

We've got the resources you need to help your kids be healthier, to raise your children to be polite, caring people, to live more eco-friendly, and to make your home non-toxic.
For 1 week only, get a downloadable package of 35+ e-books specifically designed to encourage and equip mothers to nurture their families (and themselves!) naturally for just $29.97. Since these books together are worth more than $525, this is nearly a 95% discount!
There are also more than a dozen coupon codes and FREE products worth nearly $200 included to help you on your natural living journey!
These e-books reflect the work of 32 well-known Ph.D.'s, fertility specialists, lactation consultants, natural health professionals, authors, and bloggers who are passionate about motherhood and caring for mothers.
This is an intelligent, joy-filled collection that will inspire and equip any mother to feed her beautiful babe well, feel confident in making difficult mothering decisions, and celebrate motherhood (even when it seems overwhelming).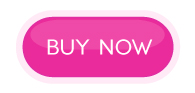 The eBooks
Want to meet the authors? Click here to read each author's bio.
Natural Fertility and Pregnancy
Unbound Birth by Jennifer Yarbrough of Unbound Birth ($2.99)
Fearless Birth by Kristen Burgess of Natural Birth and Baby Care ($17)
Nourishing Foods for Labor and Childbirth (article reprint) by Kresha Faber of Nourishing Joy ($2.99)
My Pregnancy Journey by Mindy of Simply Designs ($9.99)
Fertilise Yourself by Natalie Kringoudis of Melbourne Natural Fertility ($19.95)
Eat Your Way to Parenthood by Gabriela Rosa, MScM, BHSc, ND of Natural Fertility Breakthrough ($35)
Protecting Your Fertility: The Dangers of Conventional Pest Control and Natural Safe Alternatives by Gabriela Rosa, MScM, BHSc, ND of Natural Fertility Breakthrough ($35)
The Awful Truth About Cleaning Products and Fertility Revealed by Gabriela Rosa, MScM, BHSc, ND of Natural Fertility Breakthrough ($35)
Natural Baby and Toddler Care
Breastfeeding Simply by Pinky McKay, ICBLC of PinkyMcKay.com ($25)
First Bites by Hilary Bernstein of Accidentally Green ($9.99)
Breast to Bib by Kate Tietje of Modern Alternative Mama ($8.95)
Confessions of a Cloth Diaper Convert by Erin Odom of The Humbled Homemaker ($9.95)
Creative Ways to Calm Your Baby by Justyn Lang of Creative Christian Mama ($6.99)
EC Simplified: Infant Potty Training Made Easy by Andrea Olson of Go Diaper Free ($30)
oh, crap. potty training by Jamie Glowacki of oh crap. potty training ($15)
Natural Health and Healing
Therapeutic Parenting for Children Who Are Healing from Trauma by Tova Krause Grindlay, CPC of Parent and Family Coaching ($4.99)
Herbal Nurturing by Michele Augur of Frugal Granola ($8.95)
Herbal Remedies for Children During the Cold and Flu Season by Rosalee de la Forêt of Herbal Remedies Advice ($20)
Mother's Little Herbal Helper and Home Remedies by Natalie Vickery of The Family Herbalist ($12.50)
Questions to Ask Your Dentist by Will and Susan Revak of OraWellness ($29)
Tips and Tricks to Remineralize and Repair Your Teeth by Ramiel Nagel of CureToothDecay.com ($12.95)
The Thinking Parent's Guide to Vaccines by Kresha Faber of Nourishing Joy ($2.99)
Finding Balance with Attachment Parenting by Andrea Olson of AndreaOlson.com ($17)
Pain Redeemed by Natasha Metzler of NatashaMetzler.com ($4.99)